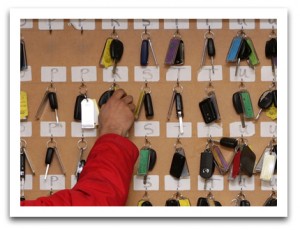 In order to establish valet in a way that works best for your business, we will work together to customize the appearance & functionality of the service.  To accomplish this, we will need you to provide:
All expenses for the necessary signage and equipment needed for your business including, but not limited to, podium w/key storage boxes, safety cones, & signs.
We will need your company to provide a JPEG file of your logo, if you would like it to be placed on the signs provided by 1st Choice Valet.